Press Release
February 13, 2023
Apple TV+ hosts world premiere for new thriller series "Liaison" at Publicis Cinémas in Paris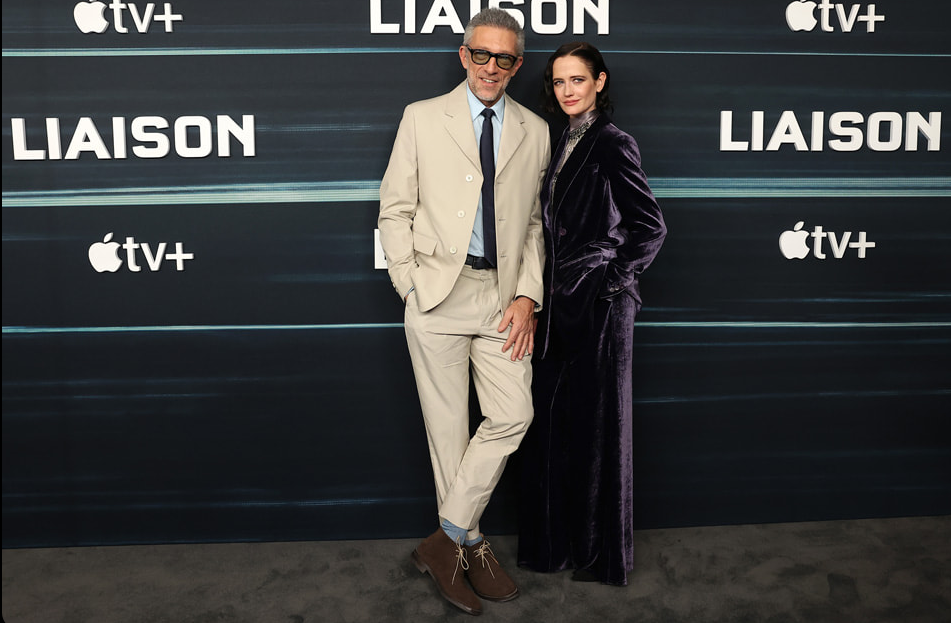 Apple TV+ hosted its first-ever red carpet event in France at the Publicis Cinémas in Paris, with the world premiere screening of new thriller "Liaison," premiering on 24 February, 2023.
Attendees at the red carpet premiere alongside starsVincent Cassel and Eva Green, were Gérard Lanvin, Irène Jacob, Stanislas Merhar, Laëtitia Eïdo, Eriq Ebouaney, Bukky Bakray, Aziz Dyab, Lyna Dubarry, Thierry Frémont, Daniel Francis, Marco Horanieh, Yan Tual, creator and writer Virginie Brac, director and executive producer Stephen Hopkins and executive producers Gub Neal, Jean-Benoît Gillig, Sarada McDermott, Edward Barlow and more.
"Liaison" is a high-stakes, contemporary thriller exploring how the mistakes of our past have the potential to destroy our future, combining action with an unpredictable, multilayered plot where espionage and political intrigue play out against a story of passionate and enduring love. The first episode of "Liaison" debuts globally on Friday, 24 February, 2023, followed by one new episode weekly every Friday through 31 March, 2023, on Apple TV+.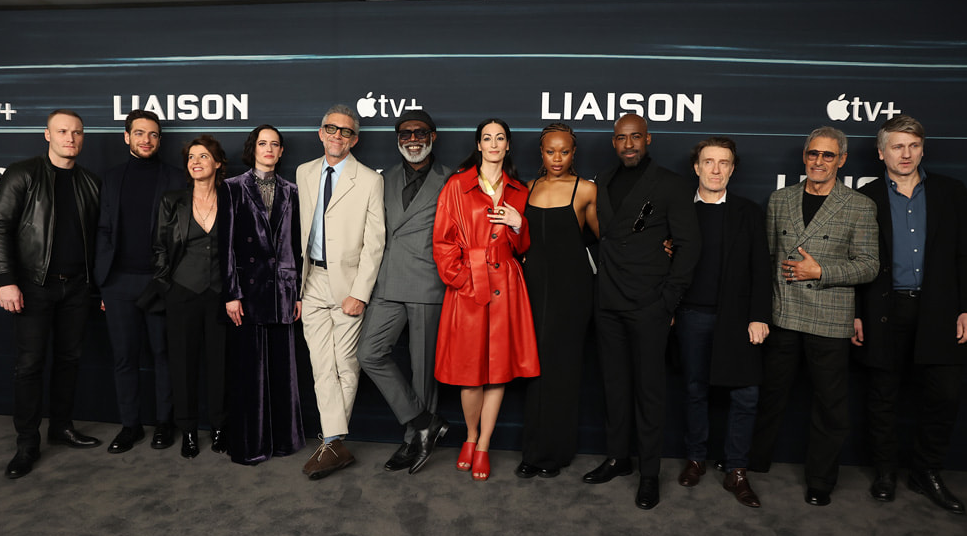 The series stars César Award winner Vincent Cassel ("Black Swan," "Westworld"), BAFTA Award winner Eva Green ("Casino Royale," "Miss Peregrine's Home for Peculiar Children"), Peter Mullan ("Ozark"), César award winner Gérard Lanvin ("Call My Agent!"), Daniel Francis ("Small Axe"), Stanislas Merhar ("The Black Book"), Irène Jacob ("La double vie de Véronique"), Laëtitia Eïdo ("Fauda"), Eriq Ebouaney ("Rogue City"), BAFTA rising star Bukky Bakray ("Rocks") and Emmy award winner Thierry Frémont ("Murder in Mind").
"Liaison" is created and written by Virginie Brac ("Engrenages") and is directed by Emmy Award winner Stephen Hopkins ("24"). The series is co-produced by Newen Studio-backed companies Ringside Studios and Leonis Productions, and executive produced by Gub Neal ("The Fall"), Jean-Benoît Gillig ("L'Emprise"), Vincent Cassel, Sarada McDermott ("Bridgerton"), Stephen Hopkins, Justin Thomson, and Edward Barlow.
Apple TV+ offers premium, compelling drama and comedy series, feature films, groundbreaking documentaries, and kids and family entertainment, and is available to watch across all your favourite screens. After its launch on 1 November, 2019, Apple TV+ became the first all-original streaming service to launch around the world, and has premiered more original hits and received more award recognitions faster than any other streaming service in its debut. To date, Apple Original films, documentaries, and series have earned 320 wins and 1,398 award nominations and counting, including multi-Emmy Award-winning comedy "Ted Lasso" and historic Oscar Best Picture winner "CODA."